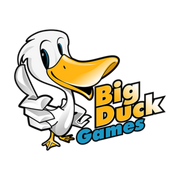 Big Duck Games LLC is the company that has developed and published the Flow Free App.
Information
Big Duck Games LLC an indie mobile game studio based in sunny Miami, Florida, founded in 2012 by husband-and-wife team Mike & Sharon Newman.
They are mainly focused on "creating quality casual games, especially logic puzzles".
Their most popular title is Flow Free along with its other versions, with over 250 million downloads in the original game.
List of games they published
Big Duck Games LLC is mainly known for developing Flow Free applications, but these are all of the games they have published:
Fireworks Arcade
Spark Art
External Links